Pack your bags, prepare  your passport, and get ready to discover the magic of Bay of Islands, New Zealand. Bay of Islands is a traveler's paradise. Known for its rich history and picturesque landscapes, it offers something for all avid travelers who enjoy water activities, hiking, and other extreme sports.
If you're interested in planning a visit to Bay of Islands, you've come to the right place. We'll be giving you some insights about all the activities you can do, as well as what you can expect from your visit to Rose Cottage.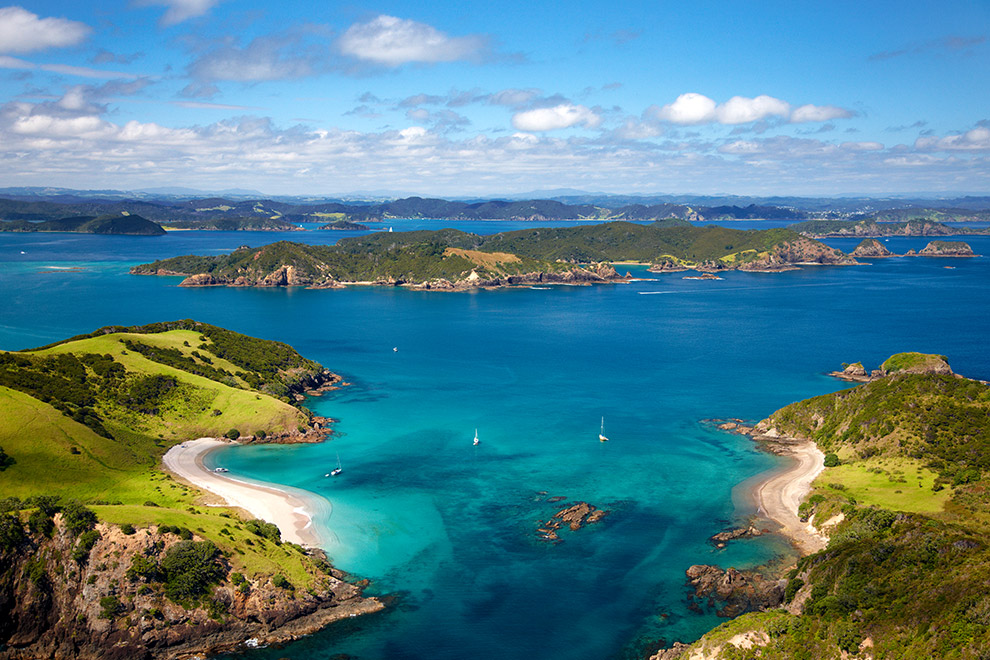 Location
Bay of Islands is in a prime location. In fact, it's only a three-hour drive/35-minute flight to North Auckland. Together, the whole spot makes up 144 islands between Cape Brett and the Purerua, Opua. Furthermore, they also make up the towns of Opua, Paihia, Russell and Kerikeri.
From fine dining restaurants, wineries, long trails, kayaking, forest walks, sailing adventures, and nature cruises, trust us when we say that you're spoiled for choice with all the things you can do here.
Activities
For starters, the impressive Waitangi Golf Course in Paihia offers the ultimate golfing experience for those of you who are interested in trying their hand at it. It encompasses an impressive 18-hole course, whilst offering the most stunning views the seascapes and landscapes surrounding the area. It's simply the perfect place where tourists can feast their eyes on beautiful scenes of the the historic village of Russell, the Waitangi River, and the Opua Yacht Marina.
As you make your way through the course, you can also enjoy scenic forest views that are hard to beat. Here, you can experience the country's flora and fauna, including native trees and birds such as rosella parrots, quails, wood pigeons and tui. In short, you'll be opening the door to New Zealand's secret garden.
For those of you who enjoy water activities, you're in a for treat. Several tour operators organize guide tour to top spots in the Bay of Islands, including Cape Brett and the spectacular 'Hole in the Rock' in Piercy Island. You can book a ferry ticket between Paihia and Russell or opt for a vehicle ferry one for Opua ad Russell.
Again, the options are endless – you can enjoy long walks along the river, the beach and also experience the Kauri Tree in all its glory in a subtropical rainforest. Additionally, you might spot a few penguins, dolphins, marlin, whales and more during a nature cruise, if you're lucky!
If you're a daredevil, you can also try your hand at extreme sports such as skydiving. If you think the islands look beautiful on land, just imagine experiencing worldly aerial views.
Rosebud Cottage
Staying in Kerikeri Rose Cottage can guarantee all the above and more. Located 5 Km away from Bay Islands Airport and 3 km away from Kemp House and Stone Store, rosebud cottage has everything you need under one roof.
For starters, the property encompasses one bedroom, a well-maintained kitchen with all necessary appliances such as a microwave and fridge and a bathroom.
Really and truly, it's the ultimate dream home, especially during the summer months. With spectacular garden views and a huge terrace, it really can't get any better than this. What's more, is that you can also lounge by the huge outdoor pool and host your own barbecues and more.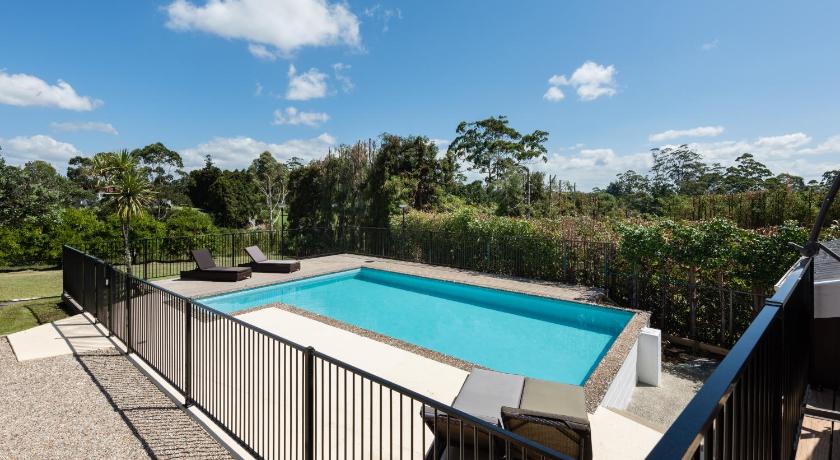 Rosebud Cottage also offers an efficient bike rental service, as well as a free private parking. Other amenities include a large flat-screen TV, a washing machine and free WiFi around the whole house.
---