Holidaying in New Zealand is certainly an opportunity that will stay with you forever. The country has so much to offer.
Planning your Trip to New Zealand
From water activities, treks, nature cruises, up close and personal experiences of its native flora and fauna, sport activities and extreme sports ventures, you'll wish you'll have more time to experience all that it has to offer.
We're going to help you narrow it down. So, you should stop and think about the things you enjoy doing. You also need to think about what kind of holiday you're after. Is it a backpacking trip? Or are you planning to visit New Zealand with your family and friends? Check out what we have to say in the sections, below.
Summer in New Zealand 
Especially if you live in another continent, keep in mind that summer runs between December and February in New Zealand. As you can expect, these months bring along high temperatures. That said, it's the perfect time to enjoy the summer days and nights in New Zealand.
Additionally, you really need plan things properly to be able to enjoy everything there is to see in this beautiful country. Simply put, it's a gem. The air is clean, the open spaces are huge and there's lots to see and do.
Ticking off you Bucket List
Some of the top spots in New Zealand include Milford Sound, Bay of Islands, Mount Crook, and Waitomo. All of these wonderous places offer something for everyone's tastes and preferences.
Let's put it this way, if you want to experience a proper trekking experience and high mountains, definitely go for Mount Crook and if you really want to experience nature up close, don't miss out on a trip to Bay of Islands. You can stay at the fabulous Rose Cottage, where you're practically close to all the top places to visit.
 Naturally, you're not limited to only these spots, but these are some of the top tourist places that most travelers add to their New Zealand bucket list.
Something for Everyone
In all of these places and others, you can experience a variety of activities. As we've stated previously, it all depends what kind of holiday it's going to be. If you're going with friends who are into a bit of everything you can book kayak trips, diving sessions, fishing, as well as find the best paths to fully become part of New Zealand's seascapes and landscapes.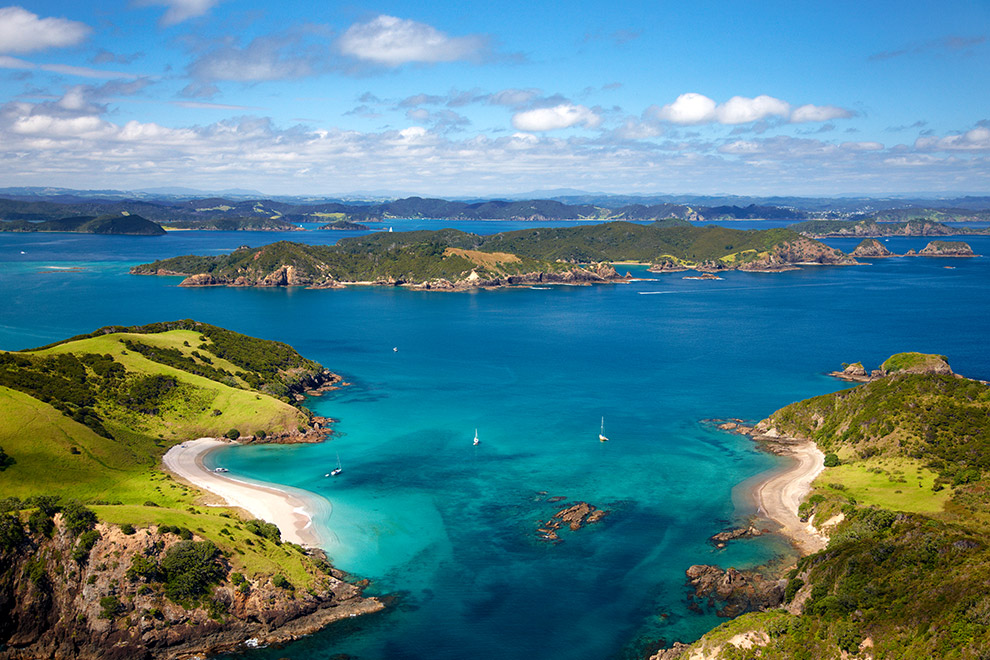 On the other hand, if you're going as a family with kids, perhaps you need to opt for things that are more child friendly. For starters, a camping trip always offers something for everyone. Alternatively, you can also book anything from nature cruises, explore New Zealand's best beaches, dine in some fabulous restaurants, and also visit some of the most glorious spots the country has to offer.
Daredevils – we're now looking at you. Rest assured you can enjoy plenty of adrenaline pumping experiences in New Zealand. From skydiving, bungy jumping and other extreme water sports, rest assured you'll want to come back for more.
Kiwis also love their summer festivals. They're always great social activities for friends to meet up, as they listen to their favorite acts perform on stage. Additionally, don't miss out on a chance to experience New Zealand's Maori culture. This is one of the key aspects to New Zealand's rich history and culture.

Online Casino Games
If you're worn out of a whole day of venturing around Bay of Islands, what better way to put your feet up and relax with a couple of online casino games?
If you've never tried online casino games before, don't worry. Lots of casinos offer free games to beginners or to those who simply want to check out what's on offer before committing to anything. In this way, you don't have to spend your money if you don't like the game.
You'll find multiple of licensed and regulated platforms in New Zealand who offer exciting slots and thrilling casino classics like roulette, poker, and blackjack.
Blackjack
Taking Blackjack as an example https://www.thecasinocitynz.com/blackjack-online/, you'll find plenty of variations of the game. It's one of the best casino games you can try your hand at. It's not difficult to master, you simply need to make a hand of 21 or end up with a higher value than the dealer. That's it.
Of course, it will help if you incorporate some tips and tricks in your game such as the blackjack basic strategy. This will maximize your chances of winning, and also lessen the casino's advantage along the way.
To name a few, some blackjack games include, but are certainly not limited to European Blackjack, Spanish 21, Double Exposure, as well as a plethora of Live Casino games.
This is only a summary of what to expect. Rest assured you'll find plenty of information on your casino of choice.
---